Profile
Results
We work with you on a personal level to determine the best solutions for your unique needs, then leverage our seasoned expertise to achieve the best possible results.
Relationships
We are your trusted partner in success. Our firm is large enough to offer a full range of professional services at a fair price, but small enough to give you the individual attention that you deserve.
Relief
Rest assured that when a need arises, our firm is ready and capable to handle everything for you so you can focus on what matters most to you.
About Us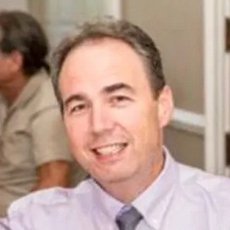 Mark Bolebruch | Owner
After graduating from Mayfield CSD in 1985, I took an accounting class for one semester at FMCC – it did not go well so I changed majors….multiple times!!
Over the years I held various jobs at various banks and in 2001 I wound up working in the mortgage department at Charter One Bank in Albany. I was doing very well and thought this would be the last job I would ever have. However, they were bought out by Citizens Bank and one day I went into work and was told everyone in the department was laid off. I went home that night and talked to my wife and we decided together that this is the time to go back to FMCC and finish my associates degree.
It was in that same accounting class that I failed miserably at some 20years prior, that I met Professor Laurence Zuckerman who encouraged me to pursue accounting and strongly recommended that I get my bachelors in accounting. After that year with Professor Zuckerman finishing my associates degree in 2007, I then attended Suny IT where I graduated Magna Cum Laude with a BS in accounting in 2009.
After graduation, I was offered a position at a local accounting firm where 6years later, I became partner. During this time, I gained a lot of valuable experience, and I also passed the Enrolled Agent exam where I am admitted to practice before the IRS.
In 2019 I decided to start my own firm. Here at On The Mark Accounting, we provide all business and personal accounting services. From individual tax returns, estates and trusts to handling your businesses' bookkeeping, payroll, and taxes, including sole proprietors, partnerships, and corporations.
I love my job, I love numbers; this isn't "work" to me, this is something I really enjoy doing. Its very satisfying being able to help people. Almost as satisfying as making an eagle on the golf course, which for me, is as rare as seeing a bald eagle.